Our blog is designed to be a valuable resource to help you grow your business.
At Trademark Building Supply, we offer an extensive portfolio of mainly exterior building products, including siding, doors, windows, metal roofing, fencing, composite decking, gutters, and more. With lots of experience in the construction industry, we are a valuable resource for any renovation or construction company in the Winston-Salem, North Carolina area. We believe it is our duty to share our knowledge. Enjoy our blogs and let us know if you have any questions about a topic we have covered.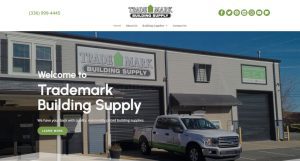 We've been working on a new site for the last month, and we're pleased to say it's finally live!