We offer a wide range of high-quality fence materials.
In some ways, fences are the epitome of the perfect home. They provide privacy, security, and beauty, but whether you are a contractor or a homeowner in Winston-Salem, North Carolina, you already know that not all fences are created equal. A fence is only as good as the material it is made of, and that's why it's in your best interests to source your materials from a trustworthy fence supply store. We make it our mission to make your job easier by supplying the fencing materials you need at an affordable price.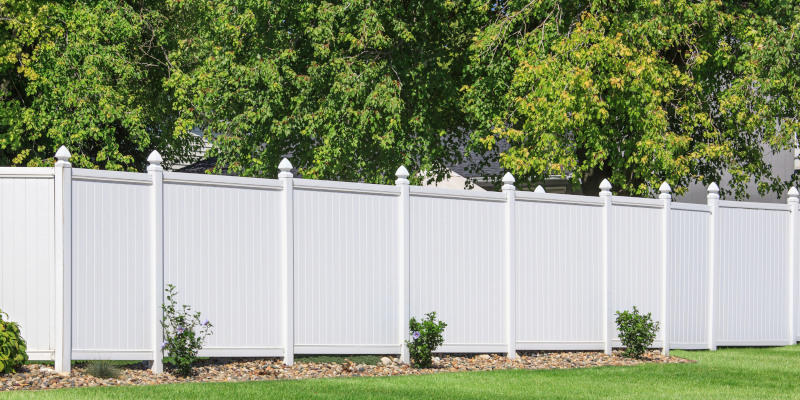 At Trademark Building Supply, we carry all sorts of exterior building supplies from siding materials to gutters, but no matter what kind of supplies you are looking for, we do our best to offer a fantastic selection of high-quality products from the leading manufacturers.
That's why, when you choose us as your fence supply store, you can feel confident that you are getting the most durable, effective, aesthetically appealing products possible. Specifically, we have focused on making sure we carry an excellent selection of vinyl railing and fencing materials, since they have risen in popularity.
We are proud to serve contractors and homeowners at our fence supply store. If you need fence supplies, you can visit our showroom or we can also deliver your supplies to you at no extra charge when your order exceeds $1000. We pride ourselves on our excellent customer service, and we are always happy to answer your questions. Give us a call today for more information.
---
At Trademark Building Supply, our fence supply store serves those in Winston-Salem, Clemmons, High Point, Thomasville, Trinity, Jamestown, Mocksville, Advance, Pfafftown, Walkertown, Kernersville, and Greensboro, North Carolina.