We offer the high-quality railing supplies you need to complete your project.
When working on a construction project, there are some parts of the structure that require special care and attention—for example, you should always make sure any safety features, such as fire escapes or stair railings, are installed correctly, for obvious reasons.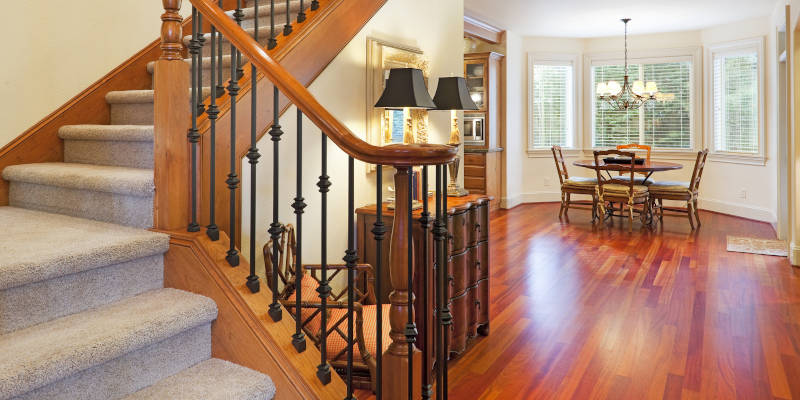 When installing railings, you will need high-quality supplies to ensure that the railing remains strong enough to provide the support people need and securely fastened to the stairs or wall. If you are looking for great railing supplies, you can turn to our team at Trademark Building Supply to get the top-notch products you need.
Our team was founded by an experienced general contractor, John Mathis, so we understand how much contractors like you need high-quality, affordable building supplies. We are committed to providing a comprehensive range of building supplies, and we make sure their quality represents an excellent value for both you and your client.
If you need railing supplies for your project's stairs, deck, or other elevated area, simply turn to our team to get the great products you need. Our experts will help you make sure the finished railing will provide the strong, reliable support that your client needs.
We are proud to be a part of the Winston-Salem, North Carolina community, and we want to help you achieve the best possible results on your project. If you need railing supplies, just give our team a call today to learn more about our selection.
---
At Trademark Building Supply, we offer railing supplies to those in Winston-Salem, Clemmons, High Point, Thomasville, Trinity, Jamestown, Mocksville, Advance, Pfafftown, Walkertown, Kernersville, and Greensboro, North Carolina.